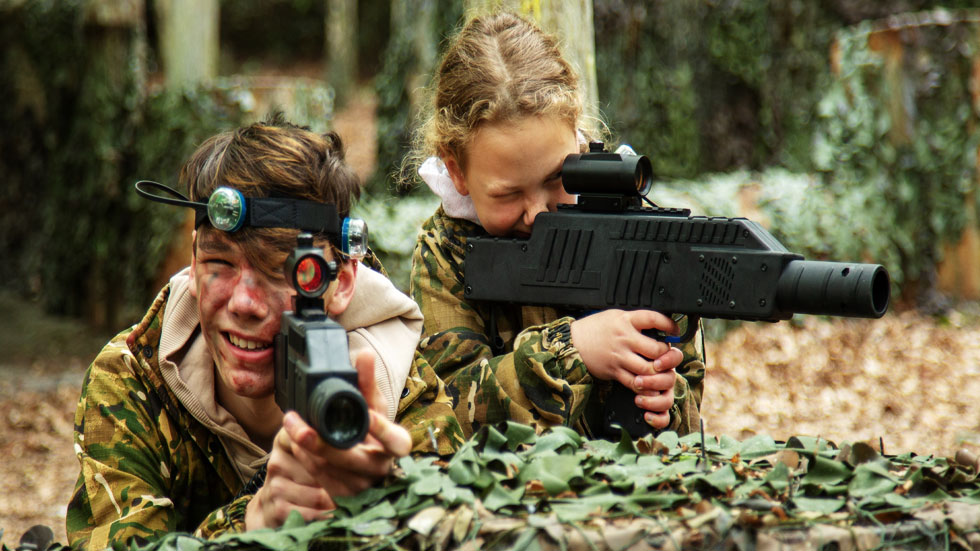 How to Book your Party, Night Ops Group or Squad Skirmish Reservation
Book your Party, Night Ops Group Event or Squad Skirmish Reservation through our booking site. If you are booking a Party or Group Event, you be charged the base fee up front. If you have additional players, we accept cash and credit cards the day of your event. Bring your own food or cake and have a great time.
If you are booking a Squad Skirmish, choose the number of players in your group and pick the time you want.
You will receive a confirmation email which will also include our instructions to be prepared for game day. Long pants, closed toe shoes are recommended. Dress for the weather but covering arms and legs will protect from scratches and bugs. The Combat Zone is in a naturally wooded area with a high tree canopy which keeps the combat zone nicely shaded. Bring bug spray or you can buy individual wipe packs from our concession stand. Feel free to bring your own water and drinks, but we also have these available for sale.
We want your event to be an enjoyable memory you will keep long after your visit. Please reach out to us if you have any special requests, we love to work with our clients to make your game day special.